Searching for that truly one of a kind special time piece for your special day?
Deewatch has the unique styles of Wedding Watches & Bracelets just for you!
Getting married? Congratulations! We know there is a lot to prepare and think about before the wedding. Even on the big day, there are often a lot to keep track of and a timetable to follow. If you want a watch for practical reasons, but do not think it fits into the wedding dress, we have the solution for you! Deewatch Pure White is a series of Jewelry Watches and Bracelets specially designed for weddings.
Deewatch designed a collection of ladies' watches and accessories called Pure White. It is especially designed for weddings, but fits perfectly in many other contexts as well. Shimmering white pearls sits beautifully intertwined with a fine wire on a high quality genuine leather strap. The Watch is available in silver and rose gold and the watchstraps in one loop and double loop. In addition, there are accessories in the same series in the form of beautiful bracelets with shimmering and beautiful pearls.
Pure White is jewelry for the wedding. The Watches are dainty, feminine and sophisticated with stylish white pearls in a row around the wrist. An uncompromising mix between a practical wristwatch and a stylish wedding jewelry. There are also accessories in the same style in the form of bracelets.
Why not decorate the bride with a shimmering wristwatch in white pearls and match the bridesmaids each with a bracelet in the same style.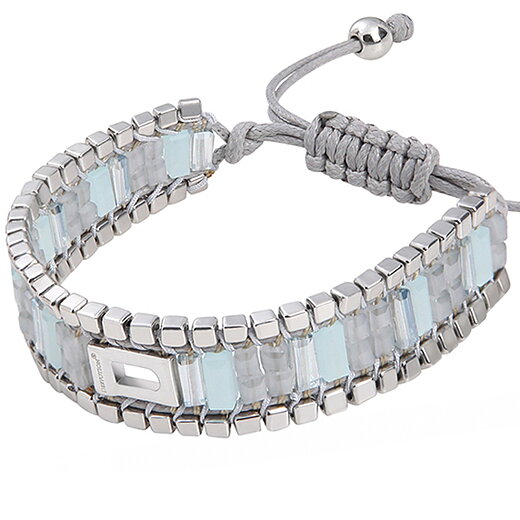 Deewatch Pure White Series allows for beautiful, innocent accessories to all, that can enhance the experience for both bride, groom, bridesmaids and guests. Also available in many perfect 'wedding' colors.
Pure White Watches are designed for Weddings, but they are obviously suitable both for other special occasions as well as ordinary life too. In the same way Deewatch have many other watch models, several of which also does very well at weddings. If you have a blue wedding dress, for example, our Navy watches fits perfectly. We have many different colors and designs to choose from for the wedding, see all Women's Watches here.

Watch straps also available, in many versatile styles and colors.  Check out the many styles and find your perfect accessory for your perfect day!